Welcome

The "Forum Klinik " is a clinic specialized in Plastic and Aesthetic Surgery. Trustworthyness is what we strive for. We believe in individual and careful planning of each and every procedure, be it operative or non-operative. We take the time to assess your individual needs and goals in order to find well balanced solutions that stand up to the promise to meet or supercede your expectations. We perform soft procedures where suitable and always perform a thought- and careful analysis of the individual risk/benefit ratio. Last not least we have excellent quality statistics. If there were a credo of ours it could best be described as the strive for the natural, unoperated look. We would love to invite you to Köln (Cologne) to the Forum Klinik for our careful and extensive evaluation of your personal wants and needs.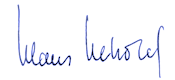 Dr. med. Klaus Hebold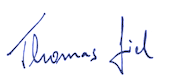 Dr. med. Thomas Giel
The Forum Klinik Köln / Cologne is highly specialized in aesthetic plastic surgery
We focus on soft rejuvenating aesthetic procedures of the face, like so called BOTOX and Juvederm® treatment as well as the classic and advanced facial rejuvenating operations: the most popular are upper lid blepharoplasty and lower lid blepharoplasty. The latter is often combined with fat transpositioning to address puffy eyelids and facial depressions like the tear trough area. Classic facelift and necklift techniques still have their indications, however modern face rejuvenation in many cases can be done with limited scar approaches like the MACS lift technique, supplemented by autologous fat grafting.
One of or special fields of interest are rhinoplasties (nose operation), aesthetic and functional.
We have pioneered the endoscopic transaxillary breast augmentation in Germany with the Delmar Method. This approach leaves no scars on the breast. Other frequent treatments are breast lifts, tommy tuck and liposuction.
We only offer treatments that we expertly perform frequently.